April Xiong is a writer, director, and editor with an especial interest in movement, or its lack. Her short film Aisha screened as a finalist at the Fusion Film Festival. Having traveled the world in search of unheard stories, she is devoted to exploring the voice of the other in her films.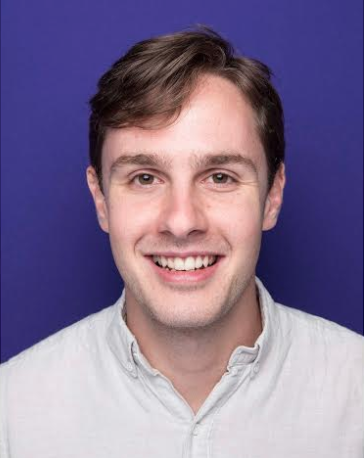 Adam Pivirotto is a freelance filmmaker and editor based in Brooklyn. In 2016, he completed a two year art and education fellowship at NYU Abu Dhabi in the United Arab Emirates, during which he wrote and directed two short films and a full length play. His short film, METHODS, was featured on FilmShortage.com and premiered at the Richmond International Film Festival in March 2017. He recently edited the web-series ETHNIC BEST FRIEND, which is a featured staff pick on Stareable.com.
Hettie Jones is the author of 25 books--both prose and poetry--the first published in 1971 and the most recent in 2016. She is currently working on a short story collection and a volume of new and selected poems. Jones lives in New York City's East Village, and teaches in the Graduate Writing Program of The New School, and at the 92nd St. Y and the Lower Eastside Girls Club. She is a mother, grandmother, and great-grandmother all at once.
Gordon Shoemaker is a writer, filmmaker, and professional tall person from a lovely farm in Malvern, Pennsylvania. A graduate of the USC School of Cinematic Arts, he currently lives in New York City where he works as an Assistant Director, 1st AC, and Gaffer on a myriad of local sets. He is available for hire, either as a crew-member, or to personally reach things for you on very high shelves. His first independent short film, "Lara," will be premiering at the Garden State Film Festival in March 2018, and he is absolutely thrilled to be a part of this year's Visible Poetry Project!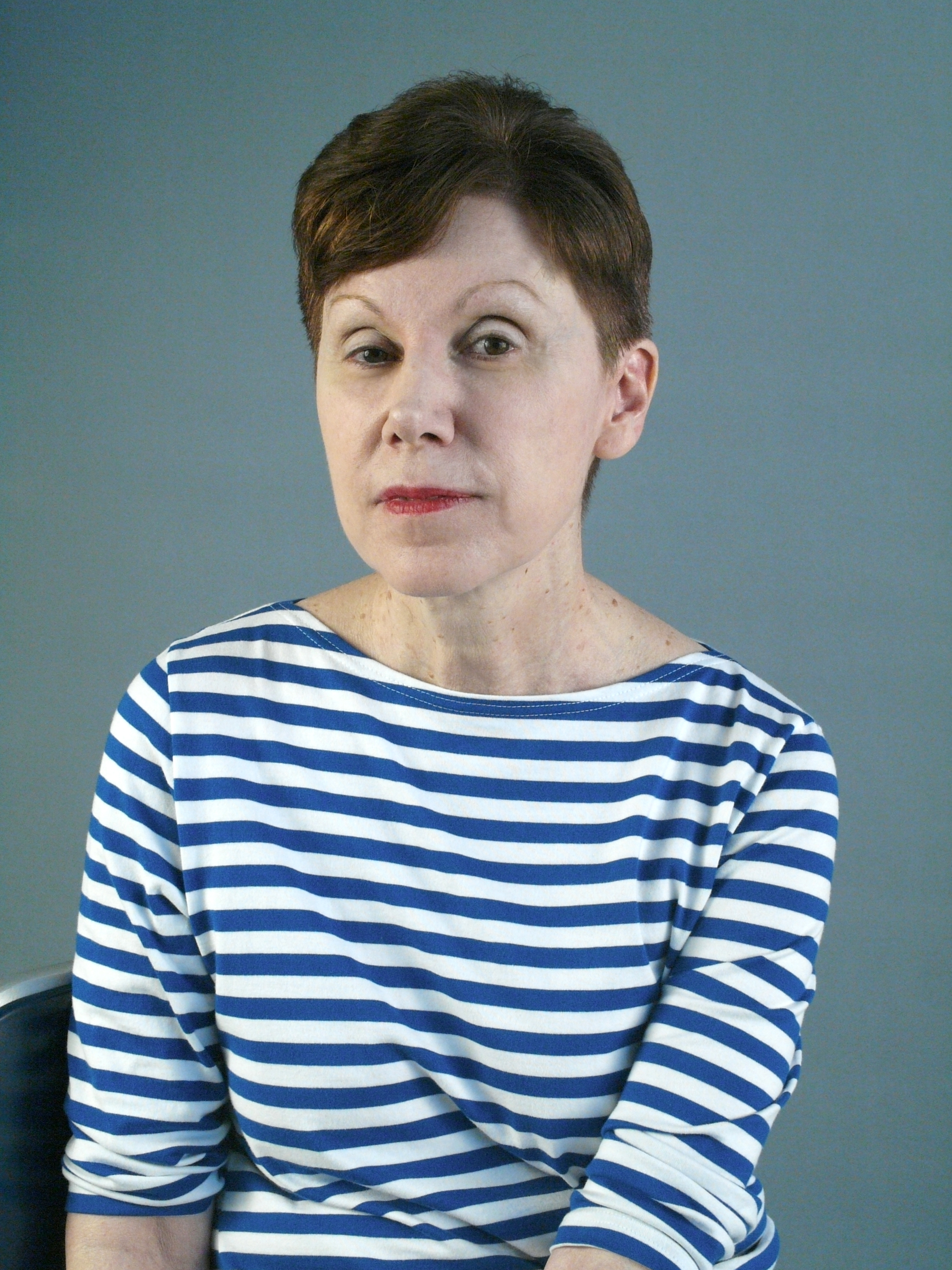 Elaine Equi is the author of many books, including Ripple Effect: New & Selected Poems, Click and Clone, and most recently, Sentences and Rain. All are published by Coffee House Press.
Katherine Oostman was homeschooled, studied at Oxford and worked the Sochi Olympics. She concerns herself with the dramatic, philosophical, and futuristic, so a debate about morality in space is her ideal. Contact her if you'd like to engage in one. She has worked on an array of films, documentaries, live and narrative television, novels, articles, photographs, and designs. She spends her free time rock climbing and collecting far too many books. She has her MFA in Film Production at Florida State University, but has always held her masters in fort building.

Alex Stolis lives in Minnesota. This poem is from the collection "Postcards from a Knife Thrower."
Eduardo studied at the Drama Art School of my hometown Gijón (Spain), then moved to Madrid, where he lived for twenty years and studied Spanish Language and Literature at UNED. He worked as an actor, theater teacher, while also writing poetry and short stories. In 2012, he started to make videopoetry. He is interested in exploring and mixing the limits of poetic and cinematographic languages. He loves working with actors in his videos, using them as a vehicle to talk about strong and deep emotions. Currently, he lives and works in Stockholm.
Luisa A. Igloria is the winner of the 2015 Resurgence Prize (UK), the world's first major award for ecopoetry, selected by former UK poet laureate Sir Andrew Motion, Alice Oswald, and Jo Shapcott. She is the author of the chapbooks Haori(Tea & Tattered Pages Press, 2017), Check & Balance (Moria Press/Locofo Chaps, 2017), and Bright as Mirrors Left in the Grass (Kudzu House Press eChapbook selection for Spring 2015); plus the full length works The Buddha Wonders if She is Having a Mid-Life Crisis (Phoenicia Publishing, Montreal, March 2018), Ode to the Heart Smaller than a Pencil Eraser (selected by Mark Doty for the 2014 May Swenson Prize, Utah State University Press), Night Willow (Phoenicia Publishing, Montreal, 2014), The Saints of Streets (University of Santo Tomas Publishing House, 2013), Juan Luna's Revolver (2009 Ernest Sandeen Prize, University of Notre Dame Press), and nine other books. She teaches on the faculty of the MFA Creative Writing Program at Old Dominion University, which she directed from 2009-2015.
Dana Sink lives in Harrisburg, Pennsylvania with his wife, daughter, three cats, one dog, and a frog. Recently, Dana draws inspiration from his four year old daughter. He creates allegorical animations that she can relate to. His paintings, films, and animations have been seen in galleries and museums internationally. His achievements include several group and independent exhibitions, being featured in various articles and publications, including a book on Savannah, GA, and receiving awards for his paintings in various exhibitions. His films have received recognition in several film and animation festivals and his work has been seen on MTV and MSNBC.
Christina M Rau is the author of the sci-fi fem poetry collection Liberating The Astronauts (Aqueduct Press, 2017), and the chapbooks WakeBreatheMove (Finishing Line Press, 2015) and For The Girls, I (Dancing Girl Press, 2014). She is also the founder of Poets In Nassau, a reading circuit on Long Island, NY. She teaches English at Nassau Community College where she also serves as Poetry Editor for The Nassau Review. Her poetry has appeared on gallery walls in The Ekphrastic Poster Show, on car magnets for The Living Poetry Project, and in various literary journals, and her prose has appeared in Poetry Has Value and Book Riot. In her non-writing life, she teaches yoga occasionally and line dances on other occasions.
Jane was born in Rustington, West Sussex, UK. Trained as a typographer by the University of Reading, England, Jane Glennie practiced for many years as a jobbing freelance designer. Moving closer towards contemporary art, she took her Masters Degree in Art & Space at Kingston University, London, with Distinction. She creates installations incorporating film and publications. A key technique in her films is to take hundreds of photographs, which are edited and sequenced into rapid 'flicker films' and combine them with composite soundtracks. Films may exist on their own, or may become part of installations that they are projected into. Bringing her background in design and art together, and along with artist Robert Good, she crowdfunded the publication of 'A New Dictionary of Art' – a conceptual book that attempts to tackle the question of what is art through 3,000 definitions of a single word. Jane Glennie's films have been shown by PoetryFilm at the Hackney Picturehouse and Reykjavik, Iceland; in Art Language Location in Cambridge, England; and on Visual Container TV as part of the 29th Festival Les Instants Vidéo, La Friche La Belle De Mai, Marseille, France.
Brittani Sonnenberg enjoys multiple creative dalliances: poetry, fiction writing, journalism, and performance. Her nonfiction has appeared in publications like Time Magazine, NPR, Austin Monthly, TinHouse.com and Tribeza. Her fiction has been published in places like Ploughshares, the O'Henry Prize Series, and Short Fiction. Her novel, Home Leave, was selected as an Editor's Choice by the New York Times. She serves as a visiting lecturer for Hong Kong University's MFA Program, and is based in Austin, Texas.
Born 1959, Johannes studied at Dun Laogharie School of Art (IADT) in Dublin, Ireland. Since 1981, he participated in exhibitions and video/film festivals in Europe, Asia, Australia, America and Africa. In 2007, photography, installation, and printmaking became his main disciplines. In 2012, he created his first video installation, followed by his first films in 2014. In the same period, he became interested in performance arts. Since 2014 conducted several video and performance collaboration projects with artists from Taiwan, Russia, Netherlands and Germany. In 2017 devolped a performance workshop titled Unfolded & Unwrapped. In 2016-2017, he made a series of videos in collaboration with the theater group DFT Stage (St.Petersburg, Russia) related to the poems of the Russians poets Alexander Blok and Anna Akhmadova.
Jennifer Tonge's work has been supported by The Wisconsin Institute for Creative Writing, the Utah Division of Arts and Museums, and the Bread Loaf Writers' Conference, as well as The MacDowell Colony, the Virginia Center for Creative Arts, the Ucross Foundation, and the Djerassi Resident Artists Program. She lives in Salt Lake City.
Michael Rodriguez is a writer and filmmaker whose work has appeared on Funny Or Die, McSweeney's Internet Tendency, Thought Catalog, Points In Case, The Annual Varsity Show and more. He is a student of the Upright's Citizen's Brigade and member of the BMI Lehman Engel Librettist Workshop. He received his B.A. in Film and Media from Columbia University where taught the CUFP Screenwriting Workshop and co-founded the first digital sketch comedy group, CUSS. He's worked with Above Average, Tribeca Film Festival, Rooftop Films, HBO and Creative Artists Agency. He currently lives in New York City.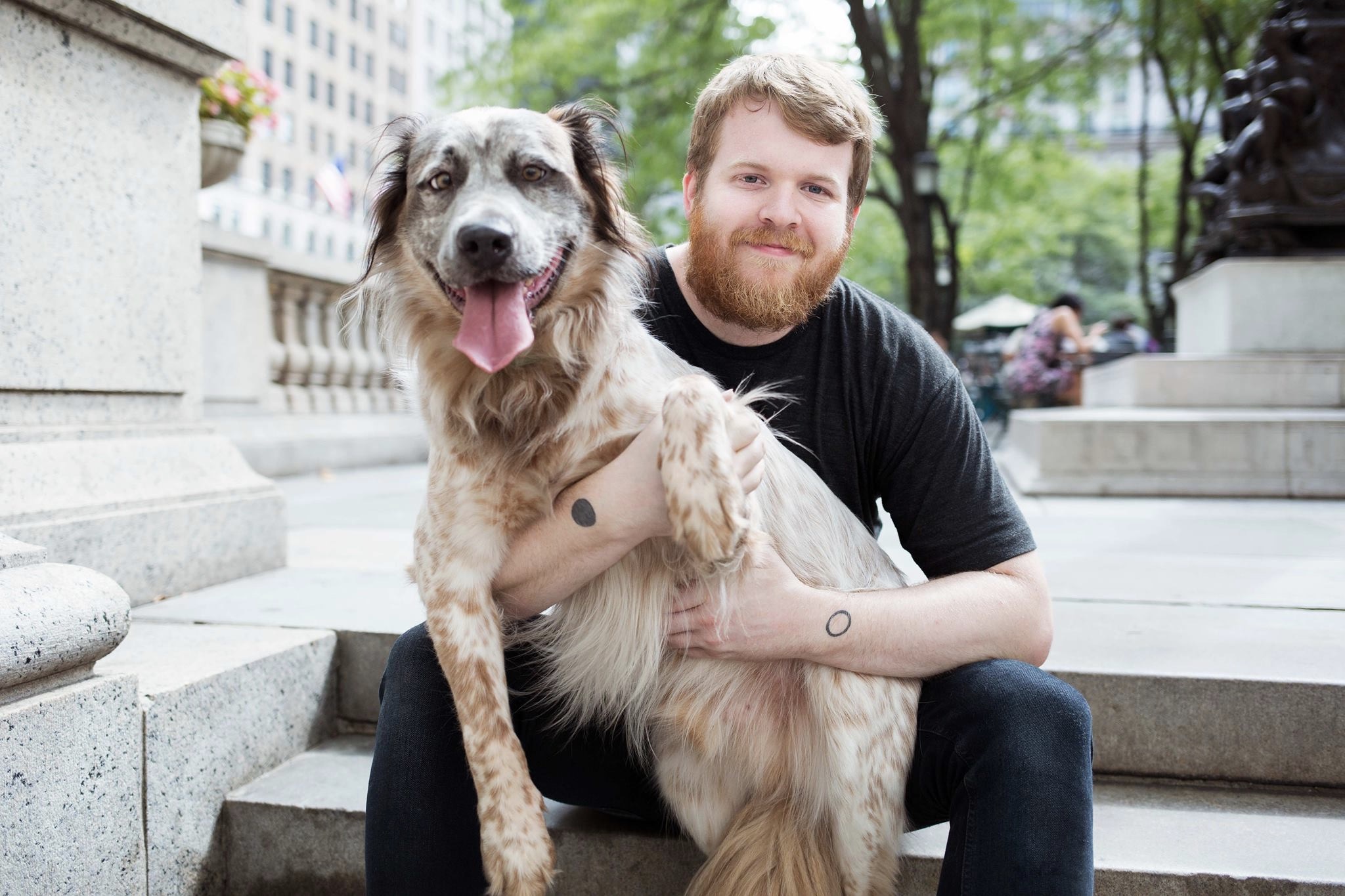 Daniel Tompkins was raised in Virginia and putzed around in the army for several years before completing a degree in creative writing at Columbia University. He lives in Brooklyn with his dog, Chewie, who is very cross-eyed.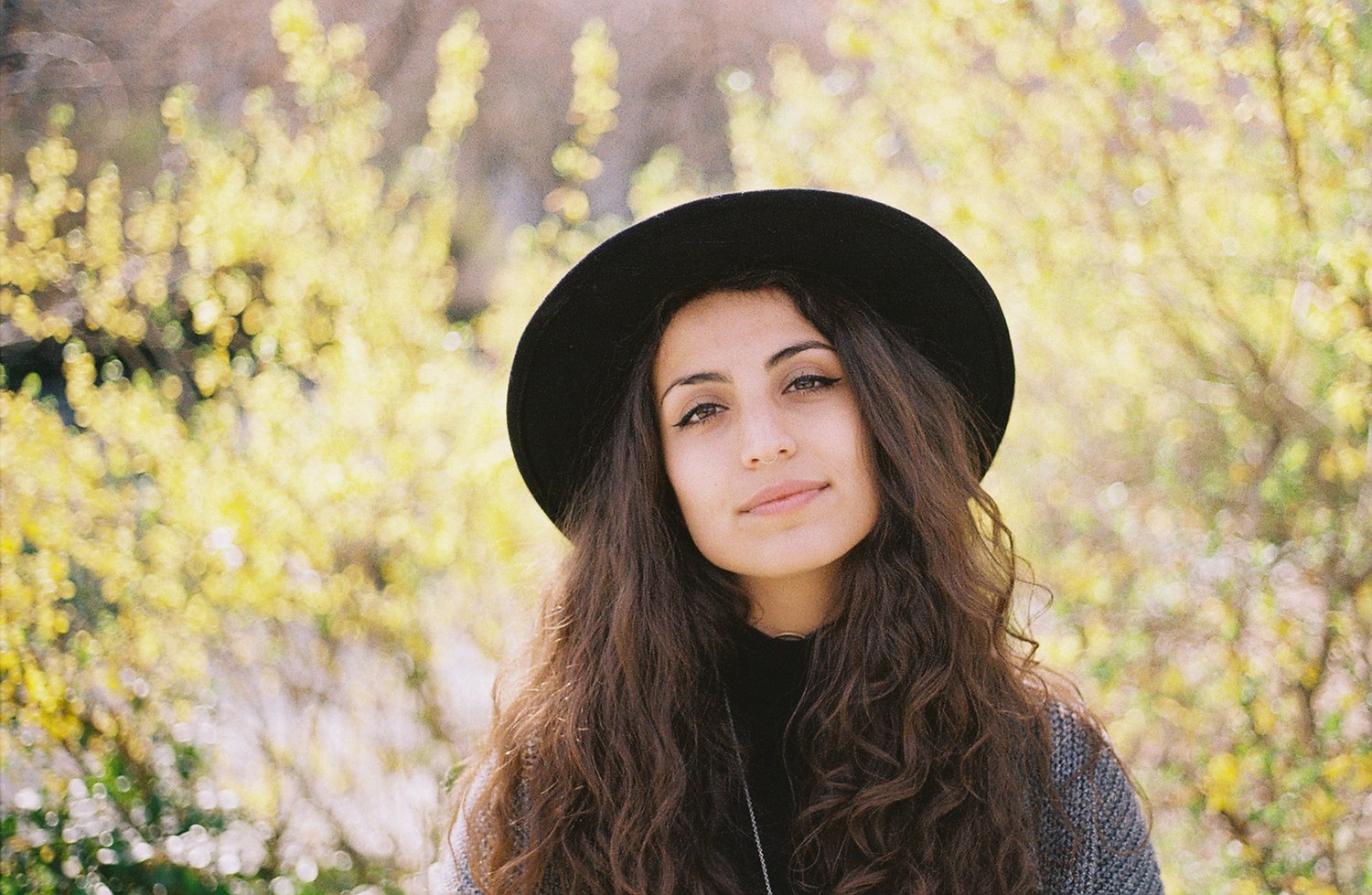 Rebecca Shapass is a filmmaker and multi-media artist born, raised, and based in New York City. She creates scripted, yet uncanny non-narrative works, as well as found footage and diaristic films. She also makes digital text collages, installations, and performances. Her work often explores womanhood and ideas on femininity. She is a graduate of NYU's Tisch School of the Arts where she majored in Film and TV and Art History. Rebecca is currently NURTUREart's Video Artist In-School Resident. She has also been an artist-in-residence at Signal Culture in early 2018.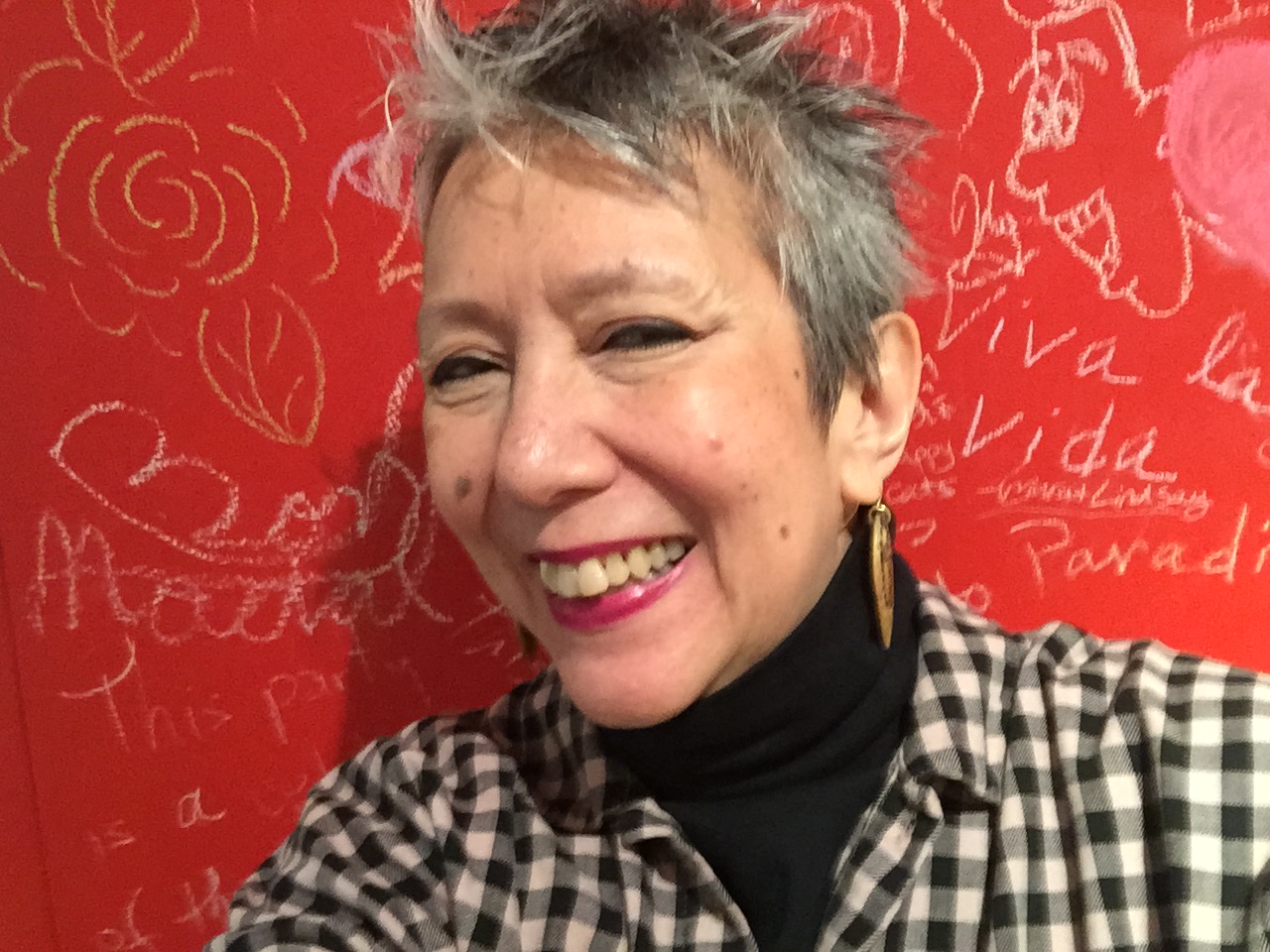 Jessica Hagedorn is a poet, playwright and novelist. Published works include Toxicology, Dream Jungle, The Gangster Of Love, Danger And Beauty, and Dogeaters, which won the American Book Award and was a finalist for the National Book Award. She has a long history of collaborating with different artists, and is excited to be working with filmmaker Rebecca Shapass and Visible Poetry Project.
Corbin Louis is a poet and performer from Seattle Washington. He is a recording artist and MFA graduate at University of Washington Bothell. Corbin's work has previously been featured in Best American Experimental Writing, Clamor Magazine, Atticus Review, The Visible Verse Film Festival and others. The author seeks to extend stage performance through design mediums and visual rhythm. Ink becomes saliva and sweat. Salt water and whispers. The poet lives!
Shannon Sankey's poems and essays have appeared or are forthcoming at the Academy of American Poets, Rogue Agent, Pittsburgh Poetry Review, The Weeklings, Atticus Review, Pretty Owl Poetry, and elsewhere. She is the recipient of a 2017 Academy of American Poets University & College Prize. She holds an MFA from Chatham University, where she was the Whitford Fellow. She is the founder of Stranded Oak Press.
Marc is a visual artist living in Jamaica, Queens. His work consists largely of fantastical figures contending with the struggles we face in our waking lives.
Janis Butler Holm has served as Associate Editor for _Wide Angle_, the film journal. Her prose, poems, and performance pieces have appeared in small-press, national, and international magazines. Her plays have been produced in the U.S., Canada, and the U.K.
Amiro Mo doesn't know how to spell his real last name. He loves donuts, thin-cut fries, and existential conversations with strangers. He experiments with film as feeling, curious less about our differences than about the ways we are the same and enchanted with the world as it is but even more so with the world as it could be. Born and raised in Los Angeles, he is currently pursuing an MFA in writing and directing at NYU Tisch.
Bill Neumire's first book, Estrus, was a finalist for the 42 Miles Press Award. His poems have appeared in the Harvard Review Online, Beloit Poetry Journal, and The Awl. He teaches high school literature and lives in Syracuse, New York with his family.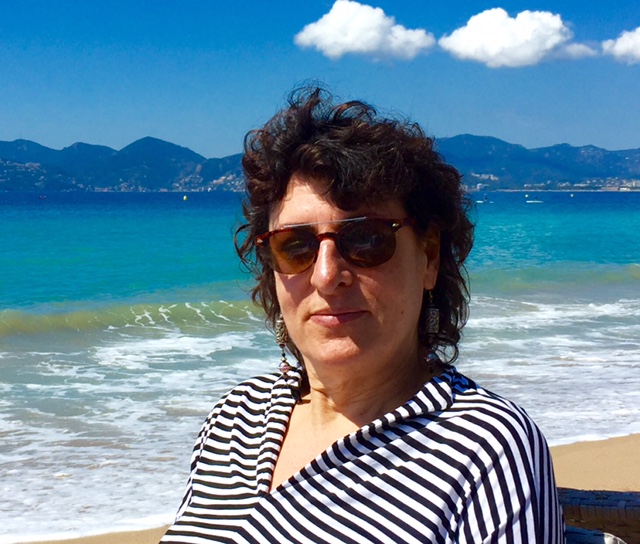 A D is a writer/director with an advertising copywriting background, who has won awards for scripts and short films. Since 2010, she has made 12 shorts including a documentary and a couple of corporates. The most recent one was about British World War 1 poet Edward Thomas, created for the Directors UK Alexa Challenge 2017. Her next projects include a dark comedy short and a promo for a London bar, whilst also working with her literary agent to promote her film and TV scriptwriting.
William Henry Davies was born in South Wales, and spent many years drifting around the UK and USA. He spent his years as a peddler and street singer while living in homeless shelters and doss houses. He published his first volume of poems in 1905, and more poems and prose works followed, noted for Davies' love of nature, childlike wonder, and simple descriptions of hard living. He caught the attention of the Georgian literati including George Bernard Shaw, W B Yeats and Ezra Pound as well as such eminent artists as Augustus John and Walter Sickert. "Leisure" was first published in a collection called Songs of Joys and Others in 1911.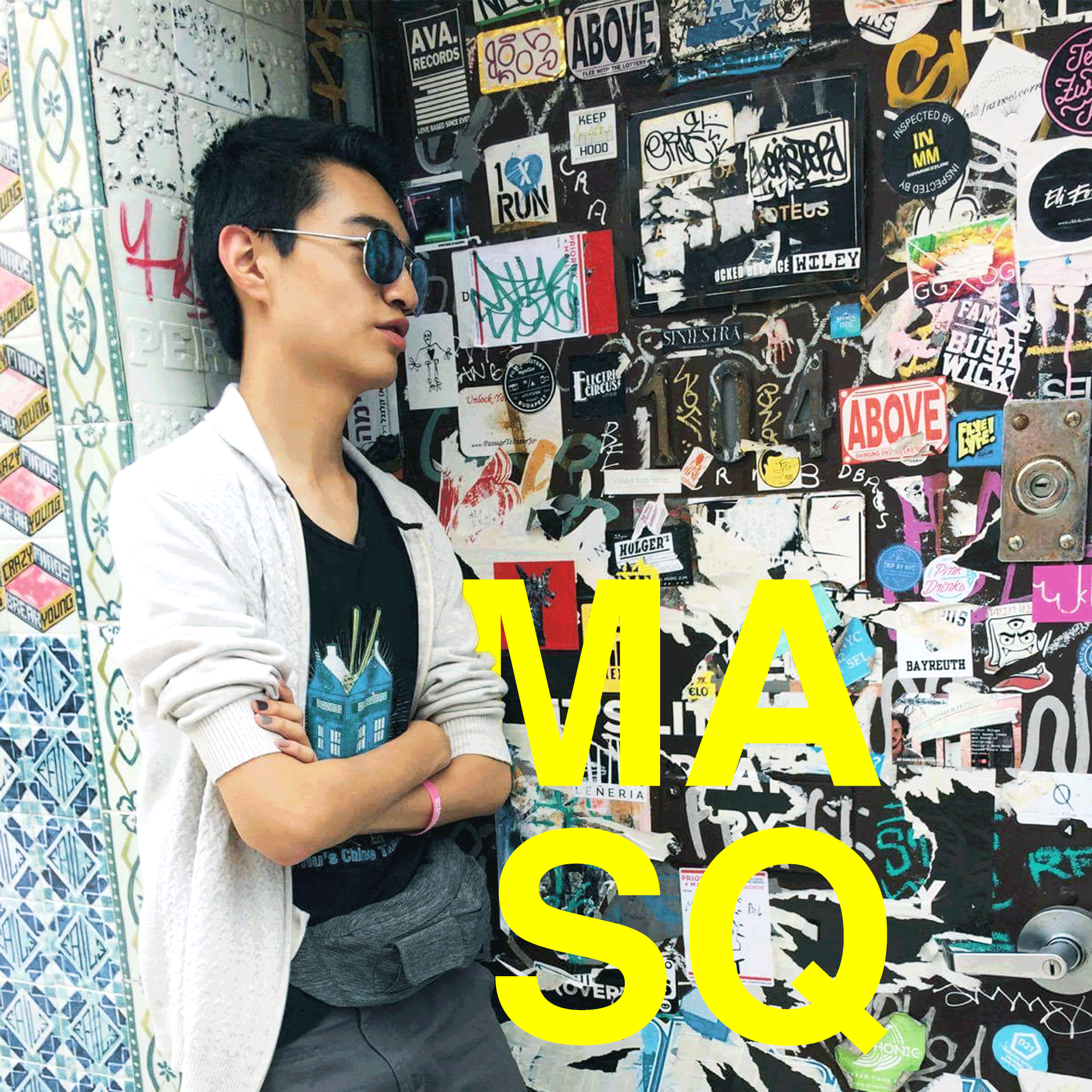 Dan Hu is a 16 year old photographer and filmmaker currently attending the Bergen County Academies. He has a passion for telling stories however possible– including through writing, graphic design, photography, and filmmaking. Dan currently is the Director of Art for hackBCA and Graphic Editor for the Academy Chronicle.
David Holper has done a little bit of everything: taxi driver, fisherman, dishwasher, bus driver, soldier, house painter, bike mechanic, bike courier, and teacher. He has published a number of stories and poems, including one collection of poetry, 64 Questions, as well as a second forthcoming book from Clare Songbirds Publishing, The Bridge. His poems have appeared in numerous literary journals and anthologies, and he has recently won several poetry competitions, in spite of his contention that he never wins anything. He teaches English at College of the Redwoods and lives in Eureka, California, far enough from the madness of civilization that he can still see the stars at night and hear the Canada geese calling.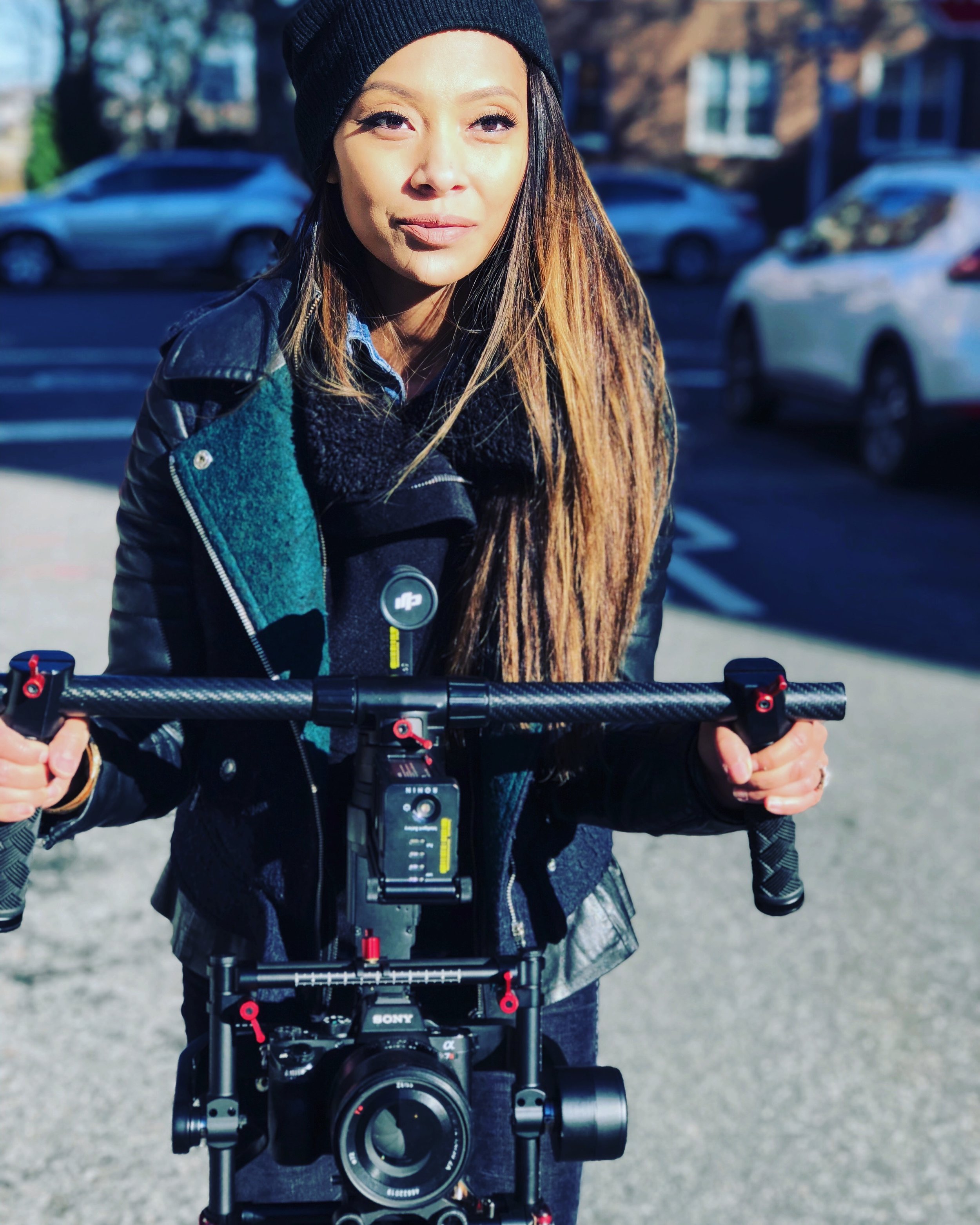 Hieu Gray is a poet and filmmaker from California. She holds an MFA in Creative Writing/Poetry from NYU's inaugural low-residency program with workshops in Paris and a BA in Journalism/Creative Writing from Emory University. She has been a recipient of a national poetry fellowship from the Norman Mailer Center and has been a finalist for the Ruth Lilly and Dorothy Sargent Rosenberg Poetry Fellowship. Gray's work has been performed on stage for Emotive Fruition – a performance series bringing poets and actors together. She was a finalist for the Aesthetica Creative Writing Award 2016 and her poem "Ghost Song" was published in its literary anthology. Her digital video poems series "The Moving Words Project" includes a modern retelling of Sylvia Plath's "Lady Lazarus" which premiered at the International Video Poem Film Festival in Athens, Greece. For over a decade, Gray was an award-winning senior producer at CNN.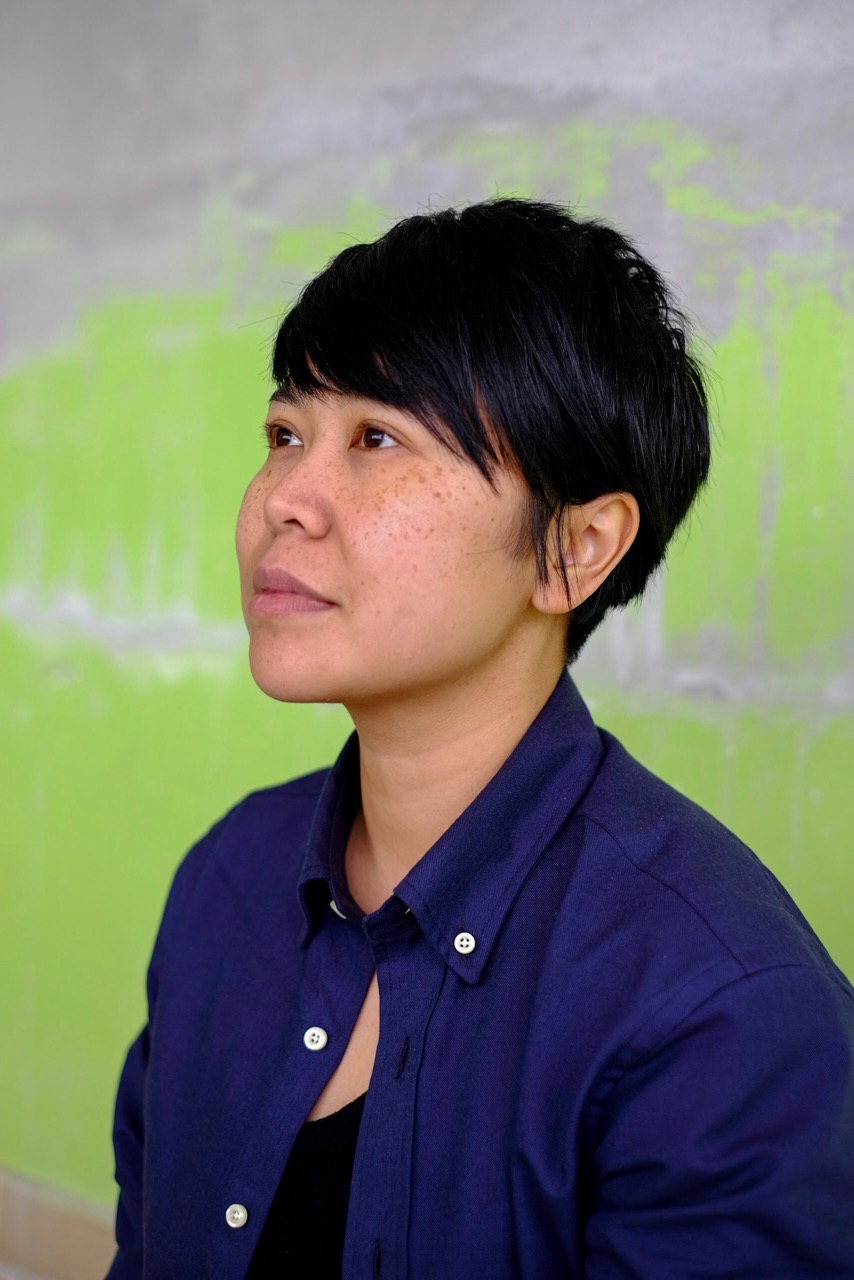 Sokunthary was born in a refugee camp in Thailand shortly after her parents fled Cambodia after the fall of the Khmer Rouge regime. They were sponsored to come to the United States and resettled in the Bronx where she grew up. She is currently poetry editor for Newtown Literary, the only literary journal for the borough of Queens, a founding member and Board President of the Cambodian American Literary Arts Association (CALAA), a lecturer at the City College of New York (CUNY) in Harlem, and a recipient of the American Opera Projects' Composer and the Voice Fellowship for 2017-19 and the Poets House Emerging Poets Fellowship for 2018. Her publication credits include Homelands: Women's Journeys Across Race, Place and Time, FLESH, Prairie Schooner, Women's Studies Quarterly, Perigee, and The Margins. Her first collection of poetry, Apsara in New York, is available from Willow Books.
Laura is a London-based, French-Indonesian animator/art director with a keen interest in painting, drawing and printmaking. Folktales, mythology and their modern renditions are a big source of inspiration to her.
Shahé Mankerian is the principal of St. Gregory Hovsepian School in Pasadena, the co-director of the L.A. Writing Project, and a member of Pasadena Rose Poets. He is the recipient of the Los Angeles Music Center's BRAVO Award, which recognizes teachers for innovation in arts education. His manuscript, History of Forgetfulness, has been a finalist at the Crab Orchard Poetry Open Competition, the Bibby First Book Competition, the Quercus Review Press Poetry Book Award, and the White Pine Press Poetry Prize. In 2017, three literary journals, Border Crossing, Cahoodaloodaling, and Lunch Ticket nominated Mankerian's poems for the Pushcart Prize. Antioch University's literary publication, Lunch Ticket, nominated Mankerian's poem "Inner City with Father" for the 2017 Best of the Net Anthology. Recently, Shahé received the 2017 Editors' Prize from MARY: A Journal of New Writing.
Born in Barcelona in 1964, Carles is licensed in Sciences of Information. Over the last 25 years, he's alternated between the most insipid literature and the accomplishment of the most sordid television programs in all the Spanish networks. In 1996, he published Cruel World, a commercial success. He is currently editing his next poetry book, and dedicates his works to the future unknown generations. His other multidisciplinary activities remain in hidden desks or have been punished by the law.
Shirley Jones-Luke is a poet and a writer. Ms. Luke lives and works in Boston, Mass. Shirley has an MFA from Emerson College. Her focus is poetry and memoir. She was a 2016 and 2017 Poetry Fellow at The Watering Hole Poetry Retreat. She was a 2015 and 2017 fellow at the Hurston/Wright Writer's Workshop. She was a 2005 Calderwood Teacher Fellow.
Michelle currently lives in LA. She is a filmmaker and photographer, prefers images over words. She is always striving to be better, while learning how to be kind to herself.
Kim Noriega was born in Cleveland, Ohio, and she moved to Southern California in her late 20's. She is the author of the book, Name Me (Fortunate Daughter Press, 2010), the title poem of which was a finalist for the Joy Harjo Prize in Poetry. Her poem "Heaven, 1963" was featured in Ted Kooser's syndicated column, "American Life in Poetry." Her poem "Postcard to My Younger Self Beneath the Apple Trees" was a finalist for the 2016 Edna St. Vincent Millay Poetry Prize. Noriega teaches creative writing to all ages in recovery homes and public libraries, most recently in conjunction with the inaugural issue of the Kids! San Diego Poetry Annual (Garden Oak Press, 2017). She lives in San Diego with her husband and daughter, where she heads San Diego Public Library's family literacy program.
Visible Poetry Project typically asks filmmakers to interpret poems and to turn them into short films; we also wanted to know what the reverse might look like. For this video, Kim Noriega created an original poem based on a short film directed by Michelle Tsiakaros, and recited it as a voiceover for the video. Kim writes, "I felt strongly about working within the framework of the film, in essence using it as a strict poetic form. This forced me to focus on compression and diction, which of course is true in poetry anyway, but with the images already chosen, there were limitations other than just space. I had to think in new ways. The reverse-visual poetry process was exacting and exciting. I feel like both the film and the poem stand alone and are more than the sum of their parts together. "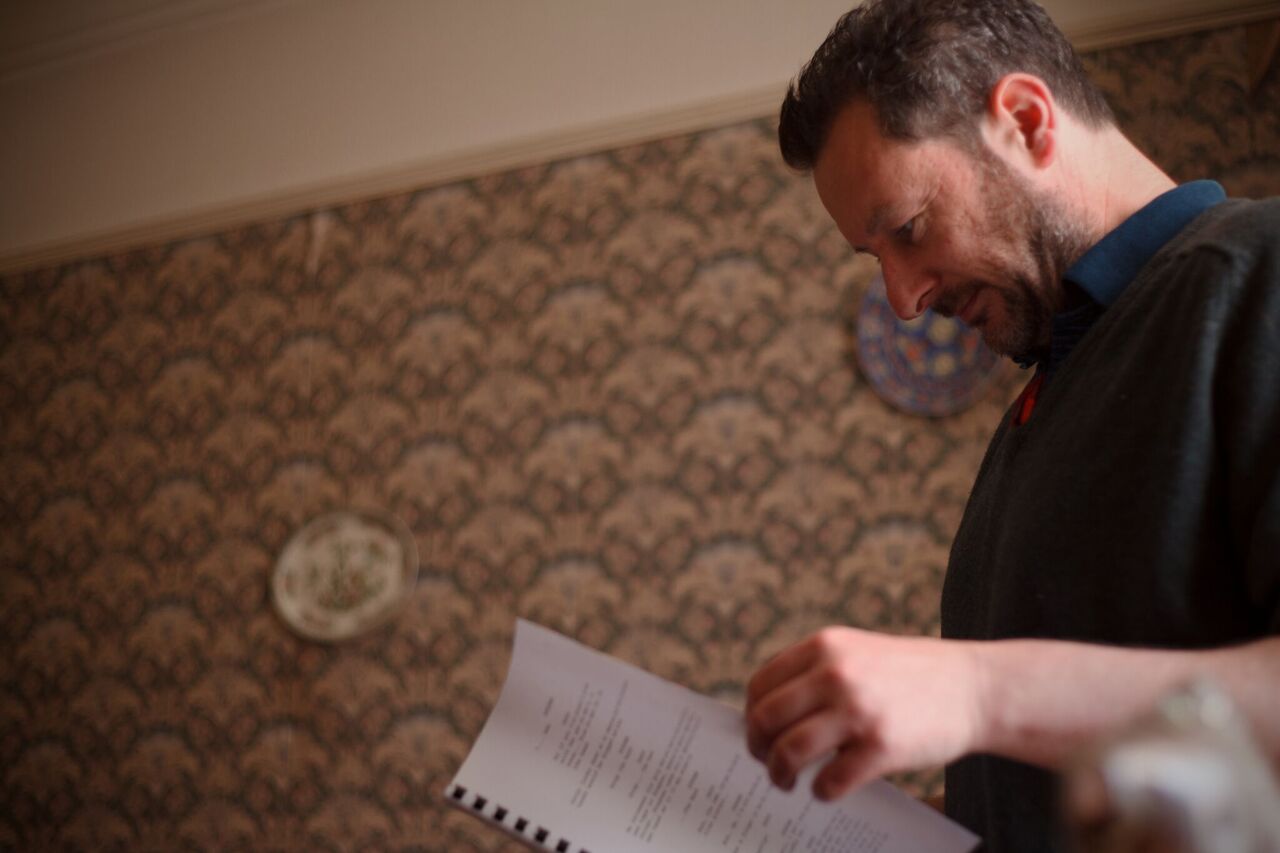 Simon is a writer, copywriter and filmmaker based in Dublin, Ireland.
Audrey is a fancy secretary by day and a pre-nursing student by night and morning. She volunteers with DSA and reads in any spare minutes.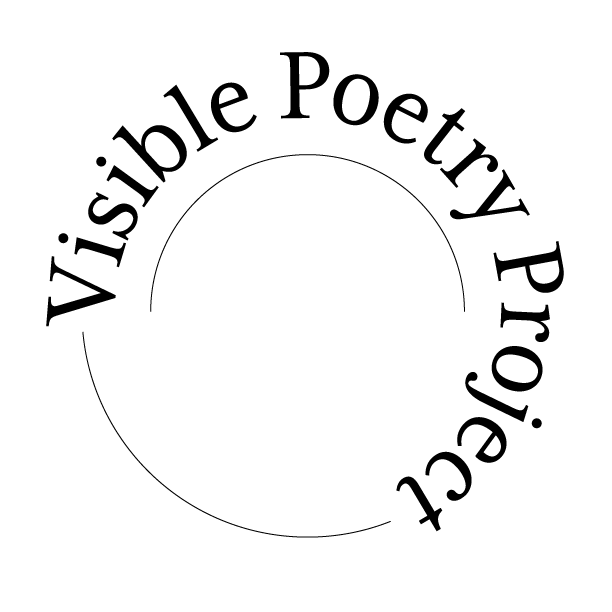 Watching "Éire" (dir. Simon O'Neill, poem by Audrey Huigens) and "Naming the Roses" (dir. Michelle Tsiakaros, poem by Kim Noriega) side-by-side, we believe each visual poem draws out thematic elements in the other that offers a visually rich exploration of what the experience of love, or its lack, can look and feel like in different phases of life. If "Éire" depicts young love lusting after something different, "Naming the Roses" depicts a reflection on a life of different types of love -- we look forward to hearing about the connections you see between them!
Cleveland native, NYC reared, New Orleans local, Sarah Durn is an Irish surfer chick, Outlander enthusiast, a storyteller of the film and theatre variety, and wanderer. In 2014, she founded the devised theatre and film company, Tandem Bicycle Productions, writing and directing TBP's inaugural production, The Bond, which premiered on the NYU stage before going on to the Manhattan Repertory Theatre's 1-Act Competition and the Riant Theatre's Strawberry 1-Act Festival. Also for TBP, Sarah wrote and directed a full-length, devised, site-specific roof-play called Above Us for the NYC International Fringe Festival. She was sponsored by NYU to write and direct a short, improv-heavy film, Love Love, which premiered at the Galway Little Cinema. As an actor, Sarah has worked extensively in on stage and on screen in Ireland, NYC, and her Cleveland hometown. Currently, she works with one of the premiere, regional theatres in New Orleans, The Nola Project, as an actor, director, and dramaturg. Sarah couldn't be more pleased to return to Visible Poetry Project for its second year to further explore the poetry of the moving image. #challengeaccepted ☺
Kelli Russell Agodon is an award-winning poet, editor, and book cover designer from the Pacific Northwest. Her most recent book, Hourglass Museum, was a finalist for the Washington State Book Awards. Her second book, Letters from the Emily Dickinson Room, won the Foreword Book of the Year Prize in Poetry and was also a Finalist for the Washington State Book Awards. Her work has appeared in places such as The Atlantic, The Academy of American Poets' "Poem-A-Day," Harvard Review, New England Review, and O, The Oprah Magazine. Kelli is the cofounder of Two Sylvias Press and the Co-Director of Poets on the Coast, a weekend writing retreat for women. She has a fondness for dessert and vinyl records.
Meghan McDonald is a filmmaker, composer and visual poet — often all at the same time — whose projects straddle the line between playful and philosophical. In 2017 she directed the short films "Think" and "Five Stereotypes Walk into a Room." Her poetry film "Moments That Breathe" was featured at the Juteback Poetry Film Festival. Her fiction story "Mirrored Minds" was published in Carrier Pigeon Magazine. In summer 2016 she completed a music project where she street performed in 20 cities across the United States. Meghan had her start in journalism where she worked at The New York Times and Brooklyn Eagle.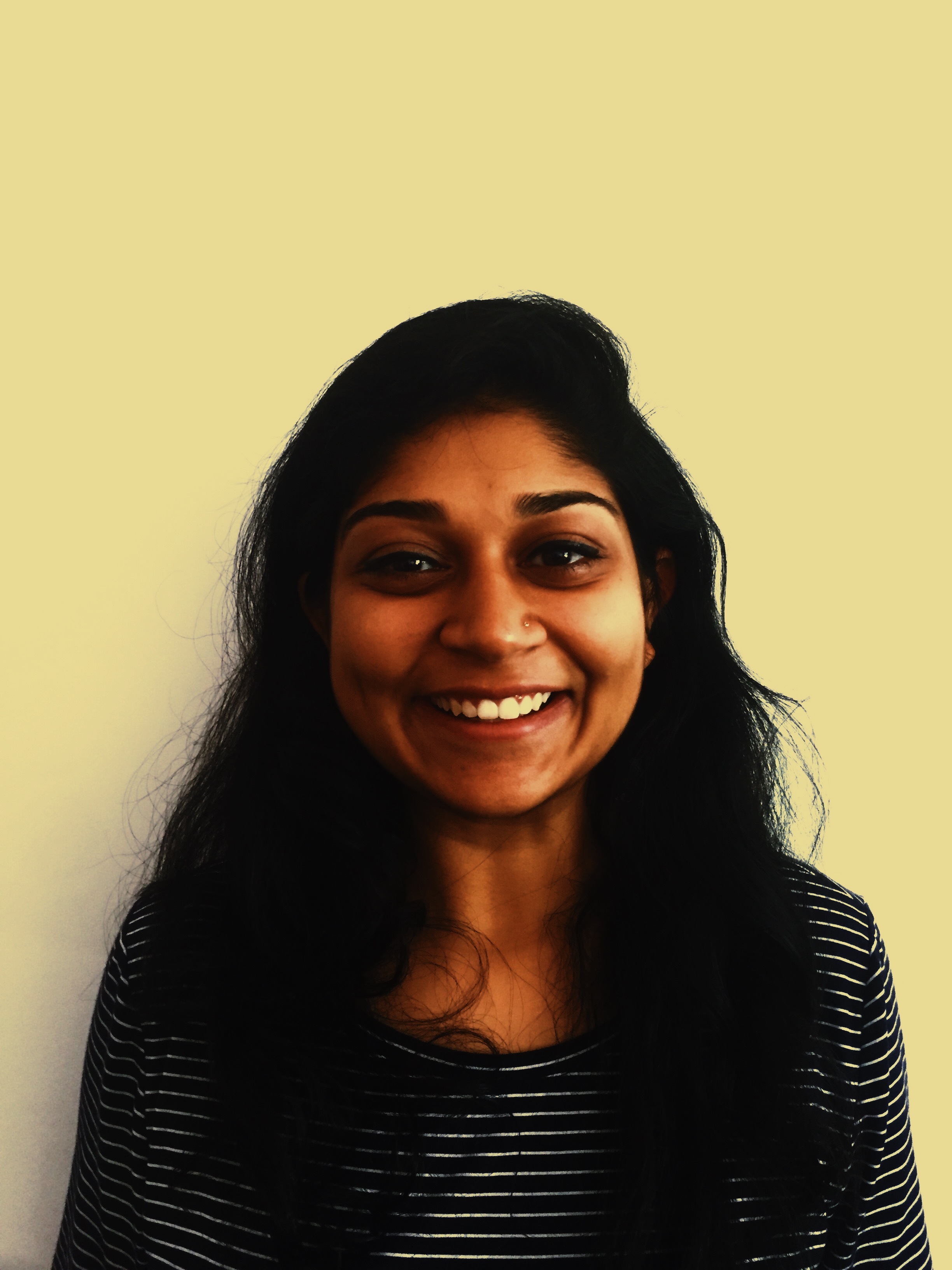 Pooja Desai is a poet and curator, amongst other things, running around New York and New Jersey. Co-founder of creative collective and programming series Femme Mâché, Pooja's overall work focuses both on putting underrepresented voices to the front, as well as using existentialism as a playground to dig into the greater themes of love, time, space, and beyond.

Nils was born in France, and studied cinema in Lyon, France, and then in Seoul, South Korea. After finishing his studies, he started to experiment with different ways of making movies.
Author of five collections of poetry, Shoshauna Shy's poems have been published in over 200 print and online journals, magazines, broadsides, books and anthologies. She usually gets ideas for new poems while stuck doing something else that has to get done pronto. Not a monogamous writer, she works on 7-11 pieces at one time, and often flash fiction is part of the mix. Shoshauna is the founder of Woodrow Hall Editions, and the Poetry Jumps Off the Shelf program. She likes leaving for vacation, but likes coming home even better. Napping with Lucy, who likes to have her paws held while she sleeps, is another highlight in Shoshauna's life.
Kevin is a small business owner constantly looking to challenge himself. You can find his business and passion projects, including documentaries and short films, at UprootCS.com.
Denton Loving is the author of the poetry collection, Crimes Against Birds (Main Street Rag). He is also the editor of Seeking Its Own Level: an anthology of writings about water (MotesBooks). He teaches at Lincoln Memorial University, where he co-founded the annual Mountain Heritage Literary Festival and drafthorse: the literary journal of work and no work. His fiction, poetry, essays and reviews have recently appeared in River Styx, CutBank, The Kenyon Review and The Chattahoochee Review.
Michelle Cheripka is the founder and Executive Producer of Visible Poetry Project. Michelle is currently based in Brooklyn, NY, where she writes screenplays, essays, and poetry. She directs and produces both short and long-form films and web series. She graduated from Columbia University, where she studied English.
Poet and essayist Ocean Vuong is the author of Night Sky with Exit Wounds, which was a New York Times Top 10 Book of 2016, winner of the T.S. Eliot Prize, the Whiting Award, the Thom Gunn Award, and the Forward Prize for Best First Collection, and finalist for the Kate Tufts Discovery Award and the Lambda Literary Award. A Ruth Lilly fellow from the Poetry Foundation, Vuong has received honors from the Lannan Foundation, the Civitella Ranieri Foundation, The Elizabeth George Foundation, The Academy of American Poets, and the Pushcart Prize. His writings have been featured in The Atlantic, The Nation, New Republic, The New Yorker, The New York Times, The Village Voice, and American Poetry Review, which awarded him the Stanley Kunitz Prize for Younger Poets. Born in Saigon, Vietnam, he immigrated to the US at the age of two as a child refugee. He lives Western Massachusetts and teaches at UMass Amherst's MFA for Poets & Writers program.
Philippa Collie Cousins is an Irish Film maker living in London. It was writing poetry and being a published poet at 14 that spurred her on to be a visual artist: "The best poets explain our lives back to us in the rhythm and song of our own language. I was a very lonely child befriended by poems and stories. It was a combination that made me a very happy and successful adult. Being commissioned to send a poem out in to the world in a 3 dimensional film form is very exciting to me. I cannot wait to collaborate with my poet and think up a tapestry of images that will do them visual justice. What a treat! My aim is to reach an audience who benefit as I did from the magical medicine of poetry."
Author of The Arithmetic of Breasts and other stories and Four Degrees of Separation, Rochelle Potkar is the alumna of Iowa's International Writing Program, and Charles Wallace Writer's fellowship, Stirling. She was the winner of the 2016 Open Road Review story contest for The leaves of the deodar. Her story Chit Mahal (The Enclave) appears in The Best of Asian Short Stories, Kitaab International. Her poem, The girl from Lal Bazaar was shortlisted for the Gregory O' Donoghue International Poetry Prize, 2018. Her book Paper Asylum is due in May 2018, Copper Coin Publishing.
Nicholas Motyka is a New York City based maker of movies. After two years at SUNY Purchase studying film, Motyka left the program for New York City in the hopes of finding a facility in which to collaborate in making a new series of works. It wasn't long before he partnered with Ideal Glass Studio in the heart of the East Village. During Motyka's collaboration with Ideal Glass, he has worked on music videos, performance art films, documentaries, live event videos and a trilogy of estranged short films. Within the ideas that captivate him, story and plot take a backseat to emotion, movement and rhythm. As he continues to explore and discover, Motyka hopes to find new ideas that immerse himself and his ever growing group of talented collaborators into challenges of craft and process.
Edwin Torres is the author of eight books of poetry, including, XoeteoX: the infinite word object (Wave Books-forthcoming), Ameriscopia (University of Arizona Press), and Yes Thing No Thing (Roof Books). He entered poetry through performance art in New York City's East Village in the early 90's. The neighborhood's diversity plus the combined forces of Dixon Place, The Nuyorican Poets Café, and The St. Marks Poetry Project, shaped his multi-disciplinary approach to language. He has performed worldwide and taught his process-oriented workshop, "Brainlingo: Writing The Voice Of The Body," across the nation. Fellowships include; New York Foundation for the Arts, The Foundation for Contemporary Performance Art, The DIA Arts Foundation and The Poetry Fund. Anthologies include: American Poets in the 21st Century: The New Poetics Vol. 2, Angels of the Americlypse: New Latin@ Writing, Post-Modern American Poetry Vol. 2 and Aloud; Voices From The Nuyorican Poets Café. He was recently Creative Writing Fellow at The University of Pennsylvania, and part of The Drawing Center's 2-year arts residency "Open Sessions" in NYC. He is currently editing an anthology to be published by Counterpath Press entitled, "Out Of Each Other: An Anthology On The Body In Language."
Christina Ellsberg is one of the executive producers of Visible Poetry Project, as well as one of our filmmakers. She graduated from Barnard College in 2016, where she studied medical anthropology and poetry writing. Christina is currently working on an upcoming horror/comedy web series, and will be attending divinity school in the fall.
Sophia Buchanan Bannister is currently studying English as an undergraduate at Barnard College. In addition to poetry, her interests include baking, comedy, and vintage shoes. She was drawn to the Visible Poetry Project for the opportunity to share a vision, a sentiment, and an urgency across artistic mediums.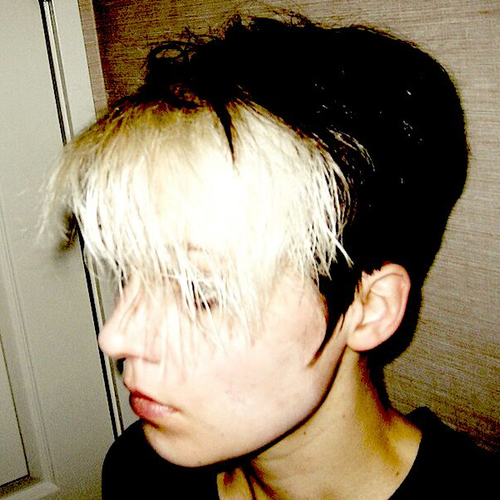 Nina Gielen is a writer, director, and producer whose short films have been shown at festivals in the USA and abroad. Her first feature project is currently in early development. She is a co-leader of the Brooklyn-based Filmshop collective, as well as a member of New York Women in Film and Television (NYWIFT), Cinefemme, NYC Women Filmmakers, and IFP (Independent Filmmaker Project).
Steffan Triplett is an instructor and MFA candidate at the University of Pittsburgh. His nonfiction and poems appear or are forthcoming in DIAGRAM, The Offing, Kweli Journal, Foundry, and Nepantla: An Anthology Dedicated to Queer Poets of Color. He has been a fellow for Callaloo and Lambda Literary and his work has been nominated for the Pushcart Prize (by The Blueshift Journal) and Best of the Net (by Wildness Journal). Steffan was raised in Joplin, Missouri.
Luke Jaeger's drawings, paintings, and small sculptures have been exhibited in Boston and New York, and his animated films have been shown at Sundance, SXSW, Ann Arbor, MOMA, the National Gallery of Art, and in festivals and theaters worldwide. He recently received a State Department-funded grant to tour a compilation of American independent animation in China, where many minds were blown. Luke works at the Mount Holyoke College makerspace, and also plays guitar in a funk / soul band.
klipschutz (pen name of Kurt Lipschutz) has been recognized by writers as diverse as Sharon Doubiago, Barry Hannah, Bill Knott, Antler, Robert Sward, and Carl Rakosi. He left high school early to travel the U.S. by thumb, and after a brief stint at Naropa moved to San Francisco, where he took Gallup polls door-to-door and put down roots. His books include This Drawn & Quartered Moon and The Erection of Scaffolding for the Re-Painting of Heaven by the Lowest Bidder. He also writes songs with Chuck Prophet and co-edits the magazine FOUR BY TWO. His latest book is A Visit to the Ranch & other poems.
Ostin Fam is a visual medium afictionado and aspiring storyteller. His work seeks to elevate underserved narratives, but rather than attempting to capture the existential pain that comes with underrepresentation, he tries to hone in on the specifics of experience. The notion of cultural fluidity has become a focal point in his work; how we reconcile our identities in different lands with different customs. Born and raised in Vietnam, Ostin Fam attended Wesleyan University where he earned a BA in Film Studies and a minor in East Asian Studies. In addition to graduating with high honors, he was the recipient of the Steven J. Ross Prize, awarded to the best senior film thesis. Currently working in New York, he is a member of Brooklyn Filmmakers Collective and a recipient of IFP Marcie Bloom Fellowship in Film.
Yuyutsu Ram Dass Sharma is a widely traveled Nepalese / Indian poet and journalist. He travels extensively to read his works and conduct creative writing workshops at universities across the US and Europe, but goes trekking in the Himalayas when back home. He is the poet laureate of Nepal.
Yuan is a Franco-Chinese filmmaker and musician born in London with a passion for interdisciplinary arts and exploring the intersection between mediums, especially music, performance and film. He currently works as a freelance filmmaker and theatre composer.
Sophie McKay is a London based writer, playwright and performer. Her one woman play "Spill Your Guts Here"- which she wrote and performed- debuted at the Edinburgh Fringe Festival. Her work has been performed at Theatre503 (as part of RWR) and The Vaults. "Spill Your Guts Here" was long listed for the BBC's WritersRoom Script Room 2017.